The Advanced Learning Library Exceeds Campaign Goal!
The Wichita Public Library Foundation's Capital Campaign Committee is proud to announce it's successful completion of the Advanced Learning Capital Campaign. The committee has exceeded its goal of $8,000,000 by raising $8.800,000 in charitable contributions to support the cost of the building's construction, the expansion of the building's footprint and providing funds to purchase technology and enhance the amenities of the library.
See the Wichita Eagle's, April 20, 2018 story below for more details.
http://www.kansas.com/news/politics-government/article209357329.html
Make a Donation to the Capital Campaign
Your support for the Advanced Learning Library starts here. Thank you!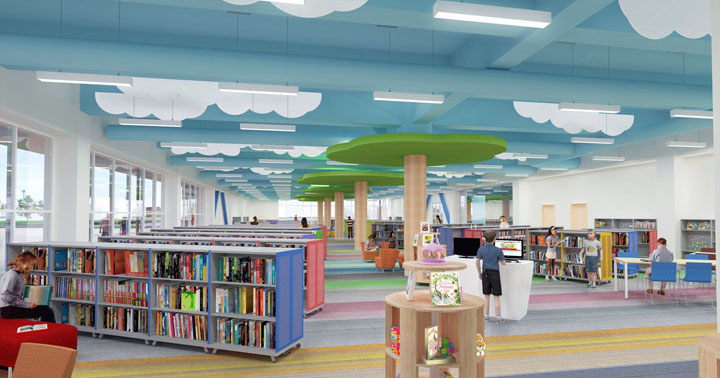 Artist's rendering of the Children's Pavilion.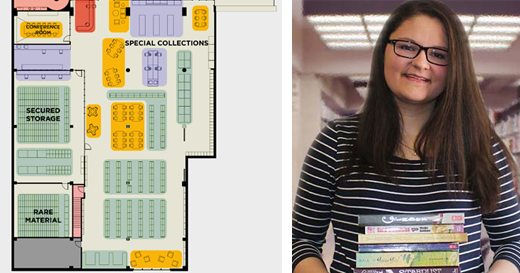 Left: Research Pavilion floor plan. Right: Teenagers will have not just a place that doesn't exist at the old Central Library, but one with the space and technology to grow their minds and creativity.
To see the construction progress including a LIVE WEBCAM of the building site, check out the Library's webpage on the Advanced Learning Library.
Check out the first tour given from the construction site during February 2017's Topping Off Ceremony.
Frequently Asked Questions
Dwane L. and Velma Lunt Wallace Foundation
K.T. Weidemann Foundation
Anita Jones
Samual M. & H. Laura Brown Trust
Barry L. and Paula M. Downing Foundation